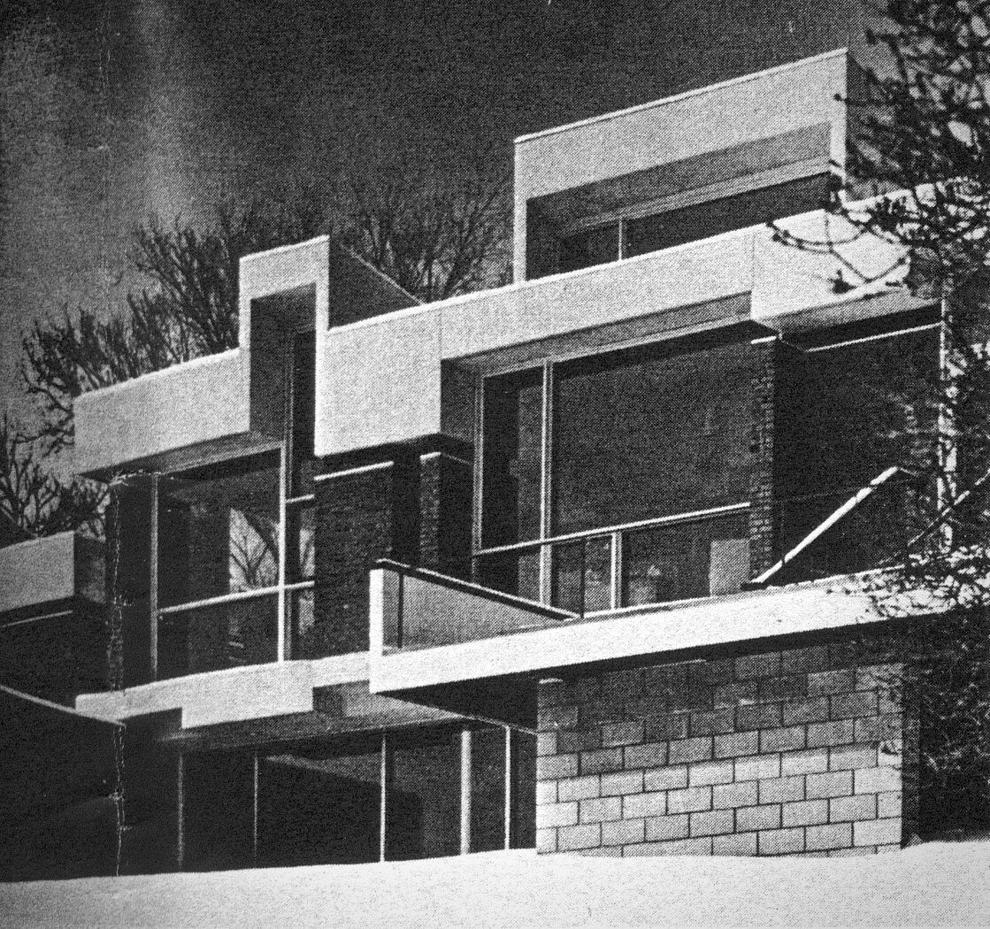 Part two: From 'less is more' to 'less is a bore'
Editor's note: This is part two of a two-part series recapping the Wayzata Historical Society's recent program "Wayzata + The Modern Movement," which was hosted virtually Feb. 4 and can be viewed through a link at wayzatahistoricalsociety.org.
Part one of this series focused on the early years of the modern architecture movement in the Wayzata area, including the emergence of the Prairie style in the early 1900s most notably seen in Frank Lloyd Wright's design for Francis and Mary Little's Deephaven home in 1914.
Several other modern architectural styles would show up in the following decades in the Wayzata area.
Wayzata Historical Society President Aaron Person describes modern architecture as a building or structure that looks forward to the future without overt reference to historical precedent.
The Art Deco style, which originated in France, was growing in popularity in the United States by the late 1920s. Notable early examples include the Chrysler and Empire State buildings in New York City. In Minnesota, the sleek and streamlined characteristics of the style can be found in downtown Minneapolis' Foshay Tower, which was completed in 1929.
A familiar local example of the Art Deco style is in the geometric shapes and lines of the Wayzata Theater marquee. The marquee on Lake Street is a replica of the one that once welcomed families to the 500-seat Wayzata movie theater that opened in the summer of 1932.
By the early 1930s, modernism had found its way into the mainstream, Person said. In 1932, Philip Johnson, an art curator who would later become an architect, curated an exhibit at the Museum of Modern Art in New York that was a showcase of modern design which he called the International Style.
"This was the first time that modernism had really received an actual name," Person said. "Before that, it didn't really have a name and it wasn't really regarded as a style. It was more of a social movement before."
As the Great Depression continued through the mid-1930s, the federal Works Progress Administration program under President Franklin Roosevelt's New Deal helped build a large portion of the nation's modern infrastructure. The program incorporated elements of Art Deco as well as an offshoot of Art Deco called Streamlined Moderne. Also used was the Stripped Classical Style, which "strove for bold massings, severe angles and a stylized reduction of classical elements," according to the Institute of Classical Architecture and Art.
More than 1,100 post offices were built across the country by the Works Progress Administration, including the Wayzata Post Office building that stands today. The post office was built in 1941 and was designed under supervising architect Louis Simon using the Stripped Classical Style.
Also around this time, architect William Lescaze was designing a home for Frederick Nash, a prominent book and art dealer, on the south side of Wayzata Bay in Woodland.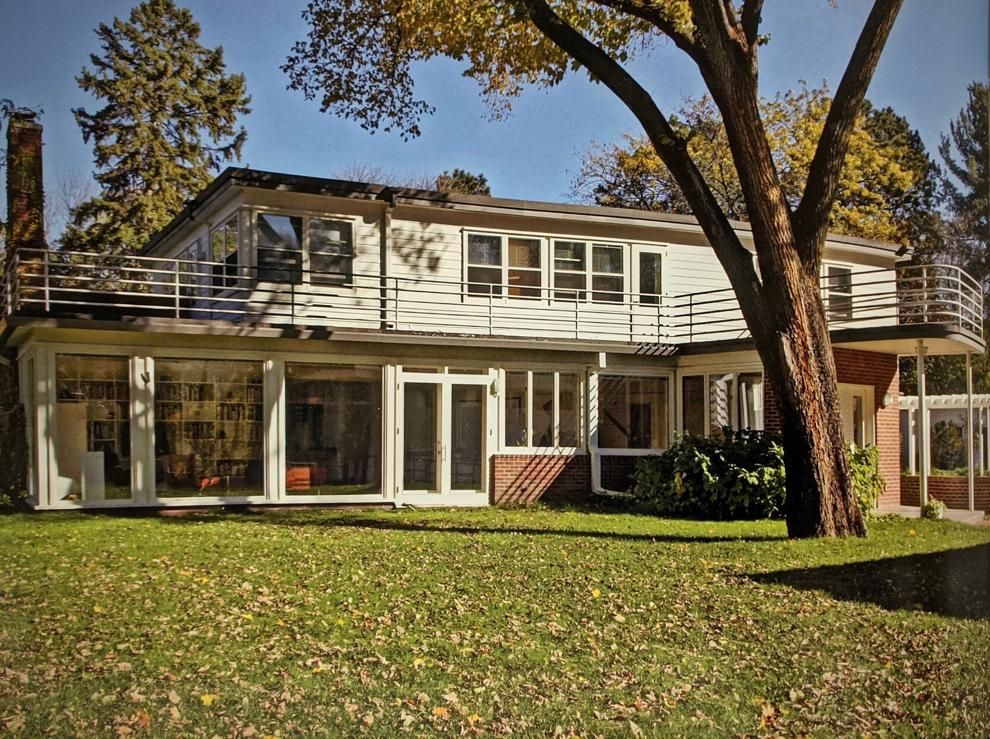 Lescaze is considered a pioneer of modernism in American architecture and is credited with designing the first International Style skyscraper: the Philadelphia Savings Fund Society Building, completed in 1932.
"He's a very important architect, globally speaking." Person said. "And this house he designed in Woodland in 1937, the Nash House, incorporated elements of both International and a little bit of Streamlined Moderne style as well."
Years later, after the end of World War II, President Harry Truman's Fair Deal led to a housing boom and a new boxy type of modern architectural style in the 1950s.
"Architecture became much more boxy because it was basically cheap and efficient to build," Person said. "These boxy buildings utilized industrial materials, so there was a lot more steel and glass and brick that was incorporated into buildings during the period, unlike the earlier periods where there was a lot more customization."
During this time, architect Ralph Rapson came to Minnesota in 1954 to become the dean of architecture at the University of Minnesota.
Person said Rapson was known for colorful and boxy designs that played with negative and positive space.
In the early 1960s, Rapson was commissioned by Philip W. Pillsbury and his wife Eleanor to design a home in Wayzata's Ferndale neighborhood. The large lakeside home had three pavilions made of brick, glass and white stucco and connected by glass walkways. The home was Rapson's largest residential commission for a single-family home that he designed in Minnesota, Person said. The home was completed in 1963, but was demolished in 1997 after a new owner purchased the property.
The second half of the 1960s brought about the late-stage period of modernism, when boxy styles of architecture began to go out of fashion and the era of "high kitsch" began, Person said.
During this time, Louis Kahn was leading fellow architects in the Philadelphia School and placing emphasis on reinterpreting historical forms rather than completely ignoring the forms.
"This was kind of an ironic twist to modernism because the whole point of modernism was to eschew history," Person said, adding that the architects realized they could reinterpret historical styles and change them for modern needs.
In 1966, architect Robert Venturi declared that "less is a bore" in defiance of a previous architectural concept that "less is more." 
"And that was kind of the seed on which post-modernism was planted," Person said.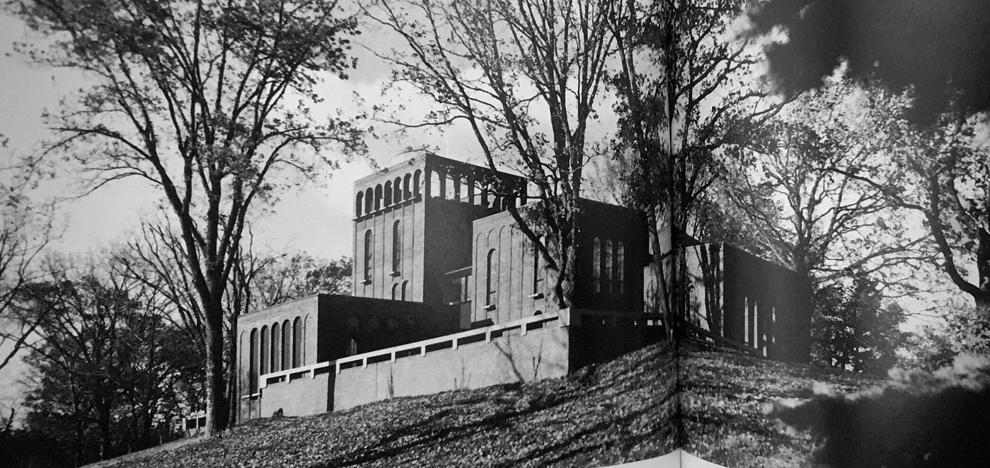 A local example of the Philadelphia School method can be found in the 1966 Orono home designed by architect I.W. Colburn. The home, which was completely restored in 2017, is known as the "Dragon Peak House" due to it being a modern interpretation of a Scottish castle. 
"It definitely is one of the most unique houses in our area," Person said.
Another notable home designed by a Philadelphia School architect was the lakeside home built for Ken and Judy Dayton in the Ferndale neighborhood of Wayzata.
Romaldo Giurgola, who was relatively unknown when the home was built in 1970, would later become an internationally renowned architect who designed a new Australian parliament building in the 1980s.
Person said the home's design drew from historical influences and used classical ratios, with curved sections stemming off of the home's central structure. The 8,500-square-foot house was demolished in 2016.
"This house really represented the end of the modern movement," Person said. "It was kind of right on the edge of modern and post-modern architecture."
Copyright © 2021 at Sun Newspapers. Digital dissemination of this content without prior written consent is a violation of federal law and may be subject to legal action.