When the heat, noise and bustle of metropolitan Atlanta (population 5.5 million) overwhelm visitors, the Atlanta Botanical Garden offers a welcoming, shady, appealing place to rejuvenate.
When my family visited the Atlanta Botanical Garden last August, the large shady Glade Garden near the entrance had immediate appeal. The circular paths were quiet, restful and, naturally, shaded for the benefit of the plants showcased there.
Lenten roses (hellebores) and ferns covered large patches like tall ground covers, unlike their more modest growth in my West Ashley yard. Although the rhododendrons weren't in bloom, they still caught my eye, because I love plants with large evergreen leaves.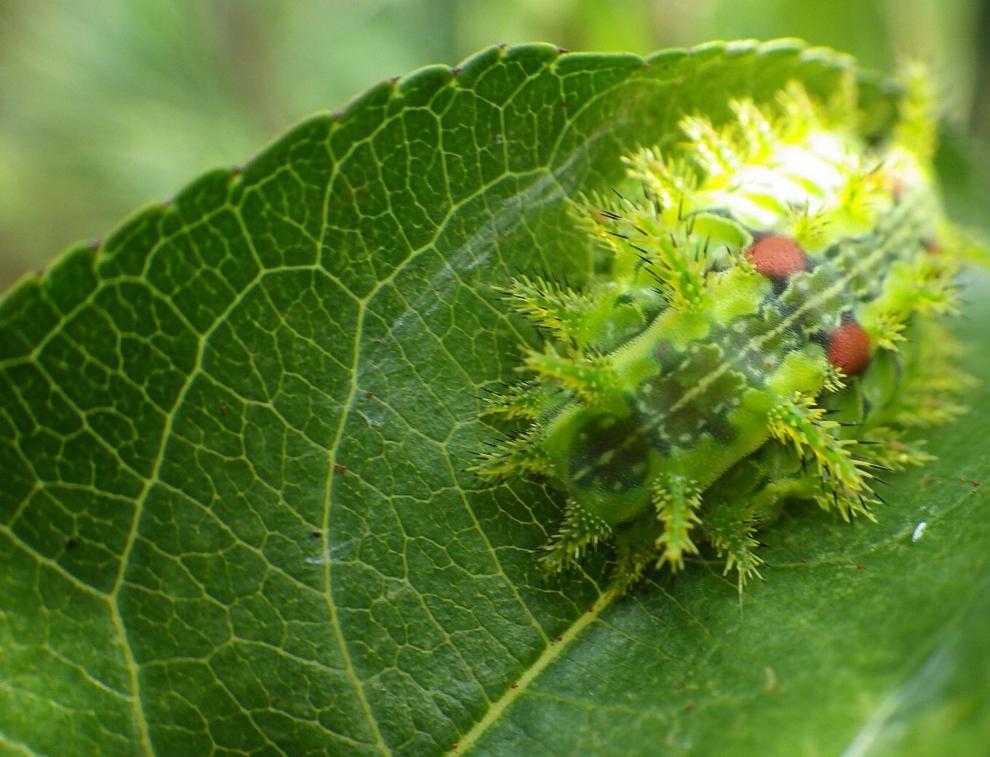 The beds with blooming flowers were large, coordinated areas with a mix of eye-catching colors. For example, the entrance was adorned with a bed of hot pink vinca, purple angelonia, reddish-purple trailing coleus, a chartreuse filler plant and a giant elephant ear with yellow stalks.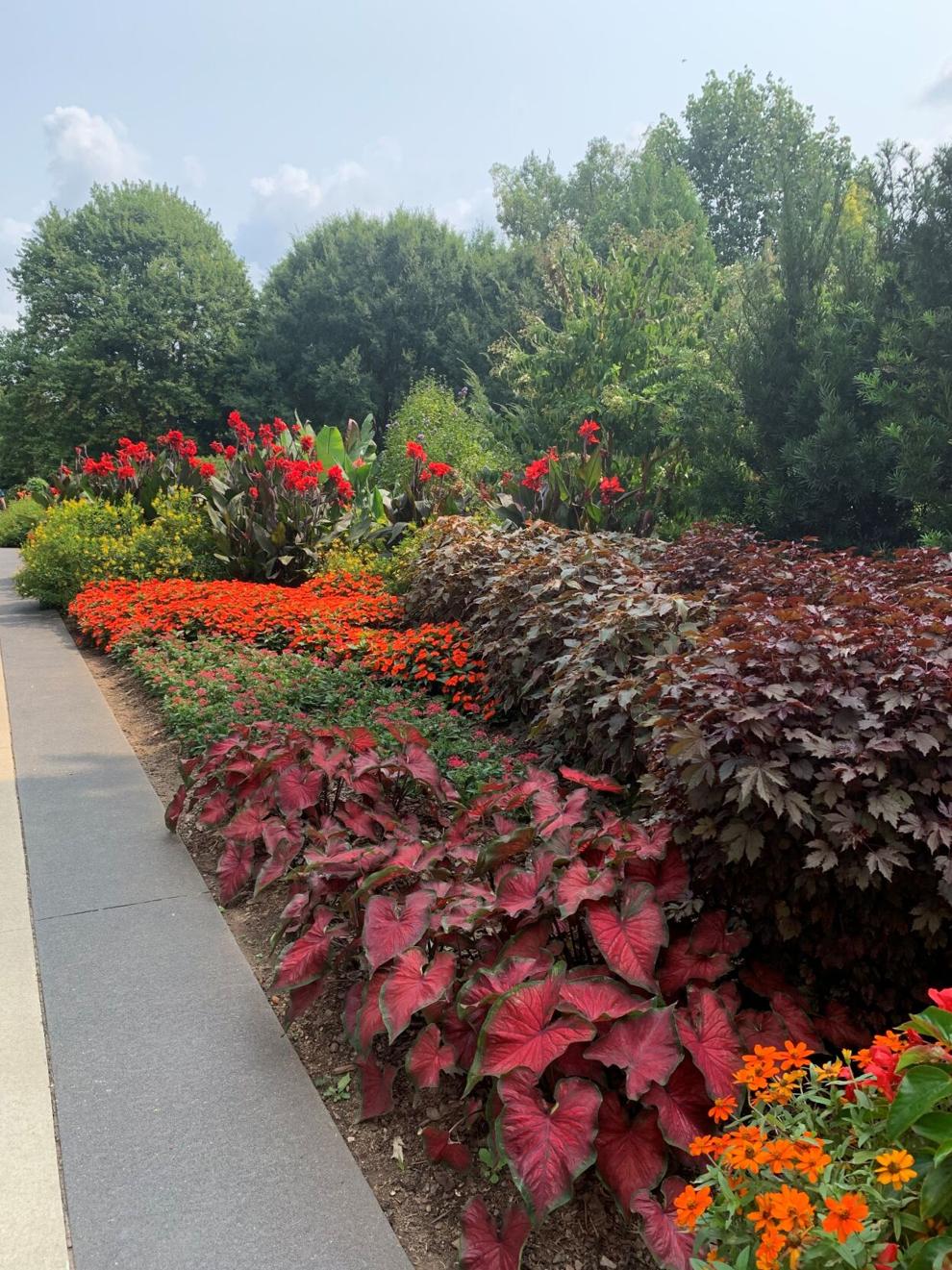 The broad walkway leading to the large Dorothy Chapman Fuqua Conservatory was bordered with well-designed perennial beds featuring bold swaths of ornamentals. Repeating blocks were solidly planted with tall scarlet cannas, red caladiums with green edges, purple-leaved ninebark, deep orange summer zinnias, red-flowered angelwing begonias and deep coral sunpatiens (sun-tolerant New Guinea impatiens).
The slope outside the conservatory was landscaped with plants from two very different habitats. An artificial bog provided moist soil for a very large cluster of pitcher plants at the bottom of the slope, with other moist soil plants that could tolerate a bit of dryness, like sweet bay, behind them up the slope.
The nearby cacti caught me by surprise. Using retaining walls, sand and gravel, a desert-like area was created to house these dry-climate plants. Apparently, some tolerate the humidity of the Southeast fairly well, as long as their soil is exceptionally well-drained.
For art lovers, the Atlanta Botanical Garden offers several pieces of Dale Chihuly glasswork on permanent display indoors and outdoors.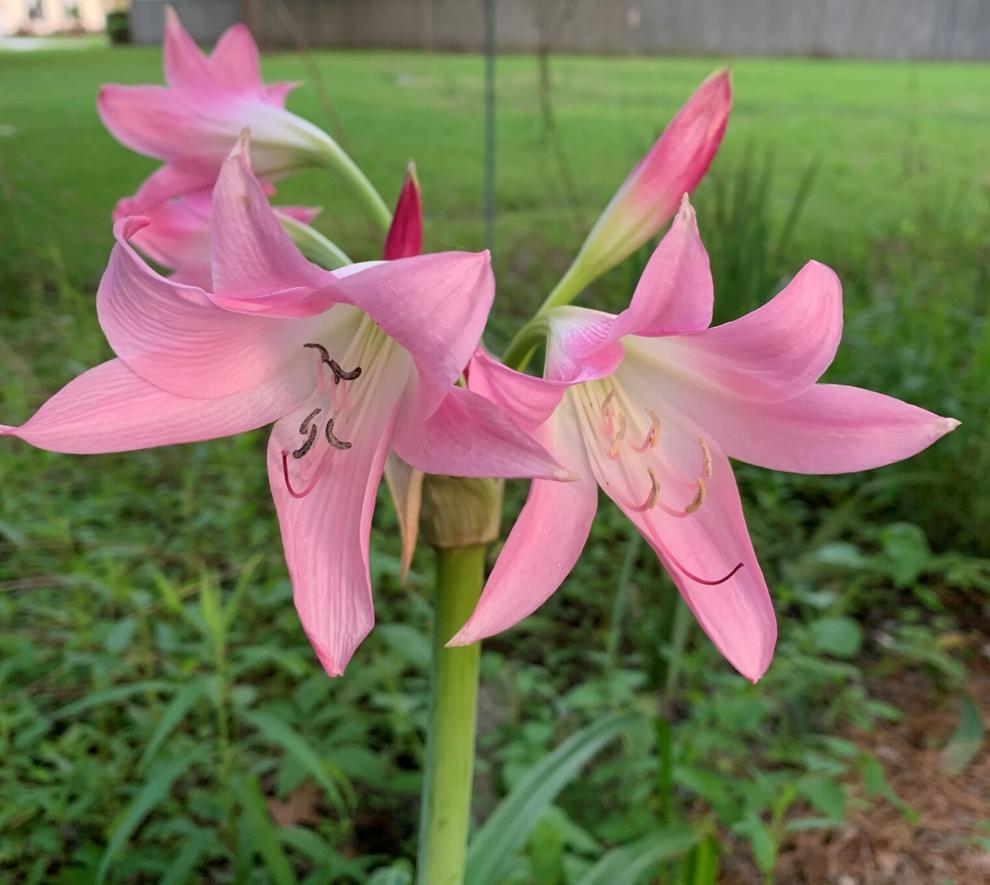 Since 2014, the serene Earth Goddess, a living sculpture made from 18,000 annual plants, has been the symbol of the garden. Her long, flowing hair is alternating green and purple strips of colorful foliage plants. Water spills from her hand into the pool surrounding her.
Helpful signs listing the annuals planted in some beds allow visitors to reproduce appealing plantings in their own gardens. Even if the same varieties can't be found, which, in my experience, is likely, the same colors can be used to produce a similar look. For example, a planting of tall "Mayan White" Mexican petunia surrounded by mealycup sage "Victoria Blue," variegated pink caladium "Radiance" and two-toned vinca "Titan Icy Pink" would provide a cool-color flowering bed all summer in most parts of South Carolina.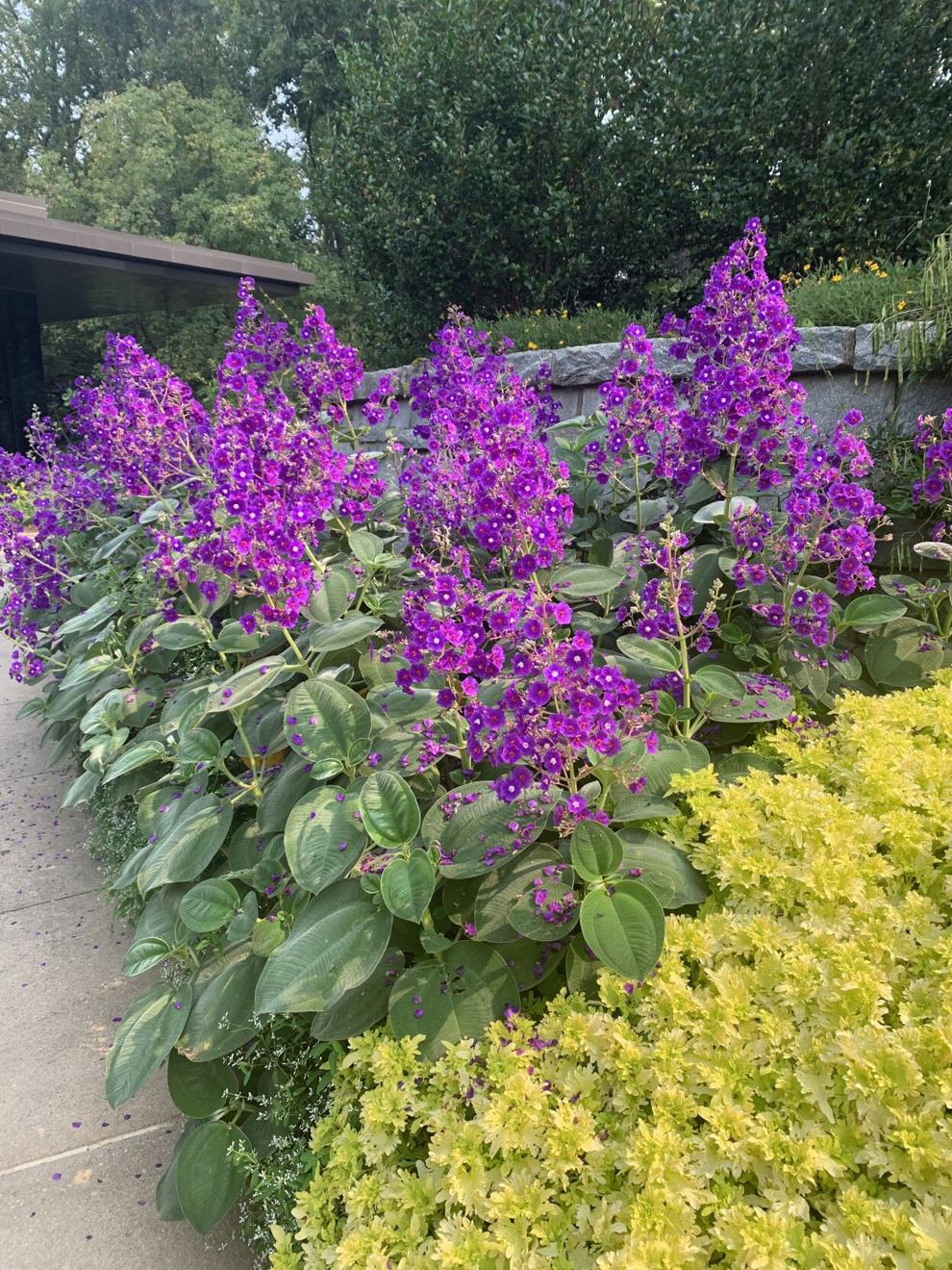 I enjoy seeing plants that I grow at botanica gardens. Tall red and pink roses formed the backdrop to a blooming summer border in red, pink, blue and white. The medium-height layer was filled with white garlic chives (Allium tuberosum) and blue "Mystic Spires" salvia, two of my favorite August bloomers, and a dusty rose salvia that resembled "Wendy's Wish." Dwarf pink geraniums and white "Diamond Frost" euphorbia filled in the foreground.
A botanical garden is an excellent place to observe and learn about new plants. "River Mist" is a vigorous variegated form of river oats (Chasmanthium latifolium) that looks very useful to lighten up a shady corner of my backyard in place of the flax lilies growing there now, since they get mealybugs every fall.
Big-leaf princess flower (Tibouchina grandifolia) is a much larger, tropical version of princess flower. Everything about this plant amazes: the large, velvety leaves; the tall flower stalks and the huge clusters of flowers on each plant.
I was so captivated by the tender beauty of a Louisiana wood fern (Dryopteris ludoviciana), also called southern wood fern) that I immediately bought one at Roots and Shoots Nursery after I returned home. This fern needs moist soil to thrive. It seems to be tolerating morning sun, but a spot in complete or dappled shade is probably better.
The Atlanta Botanical Garden (atlantabg.org) offers visitors a green oasis amid the eighth-largest metropolitan area in the United States.