By Jim Winnerman | Special to the Post-Dispatch

While living in an older home in St. Charles, Chad and Michelle Wiegmann would frequently drive through nearby Lake Forest Subdivision and dream of living there. Five years ago on a whim they even picked out a lakeside residence they preferred, and Michelle put a note in the mailbox asking the homeowners to contact her if they were ever interested in selling.
Two days later a very unexpected email arrived from the owners; they had been talking about selling. Within two weeks a sale was arranged. Three months later the Wiegmanns moved in, and their dream had become an unexpected reality.
While the 4,800-square-foot, six-bedroom, six-bath home had an abundance of space for their family, the outdoor area lacked any amenities for enjoying the 2½ acres of lawn that gently sloped down to a large lake.
So, a slate patio with a hot tub and fire pit were added off the three-season, glass-enclosed room adjoining the kitchen. Then a second outdoor entertainment area was installed, nestled in the side of a hill 50 feet out in the yard. With two separate seating areas and a large outdoor, freestanding red brick fireplace, the free-form patio is reached by a gracious flagstone walk.
Last summer Chad and his son built a boardwalk where they can fish along the shore where their property meets the lake.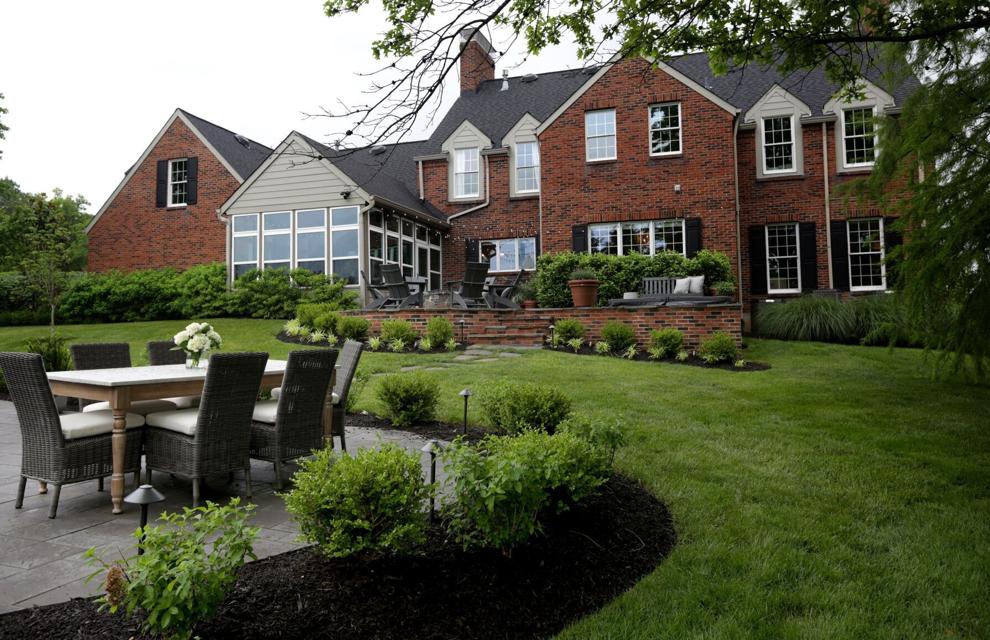 "A pool is still a dream at this stage," Michelle says.
They did make minimal cosmetic changes inside. Carpeted floors were replaced to match original hardwood flooring, which was sanded and stained anew. Kitchen cabinets were painted, and new white quartz kitchen countertops were installed. A single front entry door with sidelights was replaced with two six-pane doors to create a more welcoming entrance, and to allow more natural light into the foyer.
"Someday I want to move the kitchen wall back to make more room in the kitchen," Michelle says. "That is always where family and friends congregate. I also want to remove the step-up jacuzzi tub in the master bath and install a large shower."
Family is celebrated everywhere in the home. The words to the song the couple danced to at their wedding are framed and displayed in calligraphy. Black-and-white family photos are preferred over other art. "Our kids are growing up so fast I just add new family photos and do not replace the old ones," Michelle says.
Clippings from grandparents' peonies and a fig bush are flourishing in a perennial garden in the yard. Wooden kitchen utensils from grandparents are used and evoke fond memories. An oil painting of the family is displayed on the living room fireplace mantel.
Two of the rooms in the home are used in a nontraditional manner. The study has become the dining room with a circular table seating eight. "A round table allows for better and easier conversation," Michelle says.
What was intended to be the dining room is what Michelle refers to as a "random room." It is the location of her office, the bar, a music area for her daughter's piano and guitar, and a bookcase displaying books about destinations the couple have visited.
Upstairs the main bedroom features a commanding view of the lake, and a king-size bed with four rows of mix-and-match pillows. "When my husband makes the bed, he never puts the pillows back on," Michelle says laughing.
Five other bedrooms are on the second level, with one being used as an office for Chad, and another as a guest bedroom.
Michelle, who has her own interior decorating business, does not like the look of a cluttered room, but she does collect blue and white ginger jars as well as candlesticks. Both are grouped to create a point of interest in a room but are not scattered around on different surfaces.
"I only bring things into my home I feel a connection to," she says. "I never decorate just to fill up an empty wall."
Then she adds, "I think I'll stay here forever."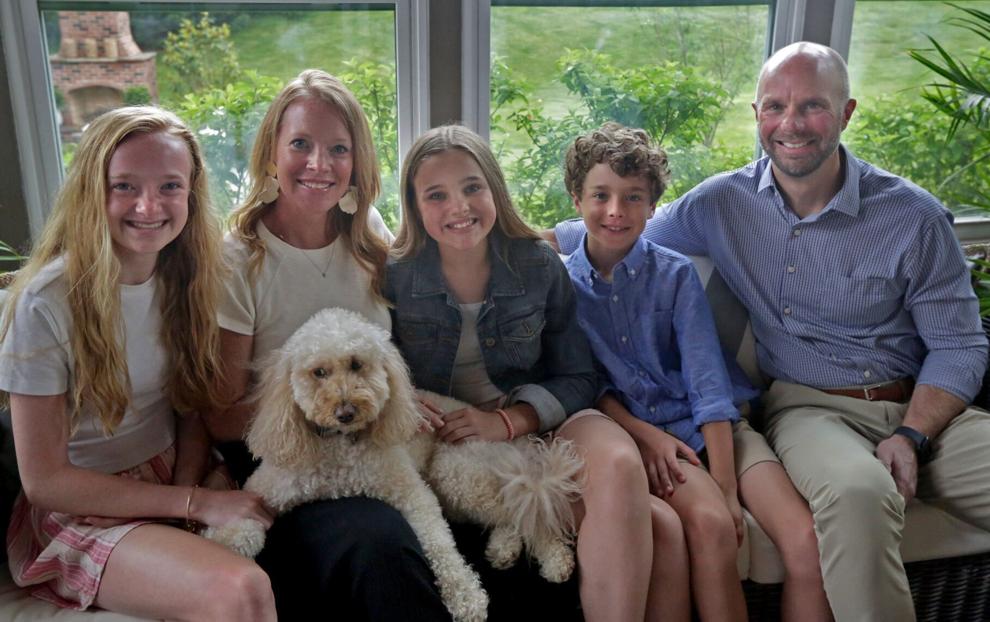 Photos: At Home in St. Charles, where the backyard takes center stage
At home with Michelle and Chad Wiegmann in St. Charles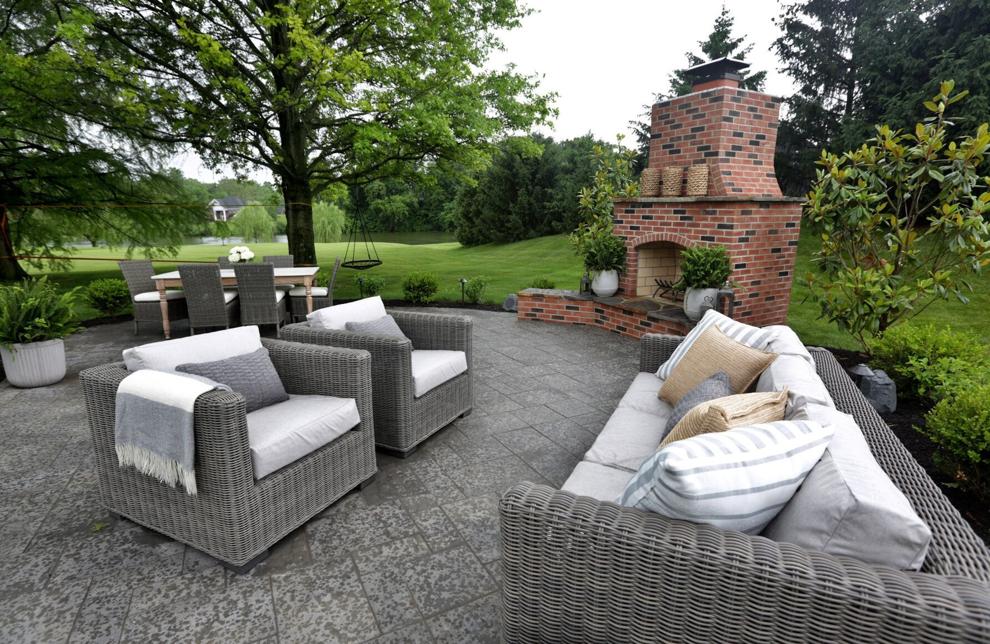 At home with Michelle and Chad Wiegmann in St. Charles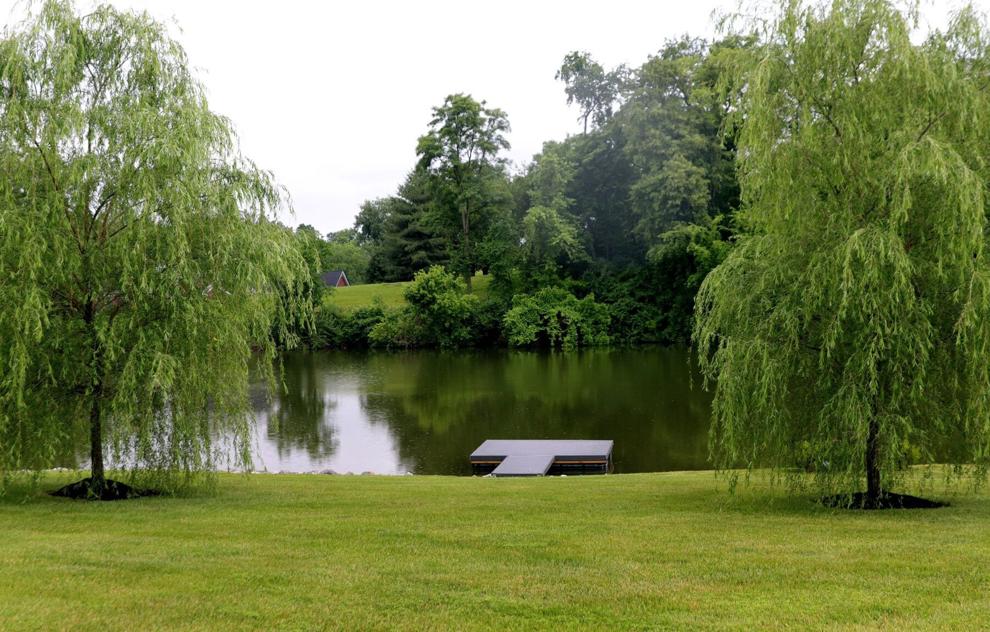 At home with Michelle and Chad Wiegmann in St. Charles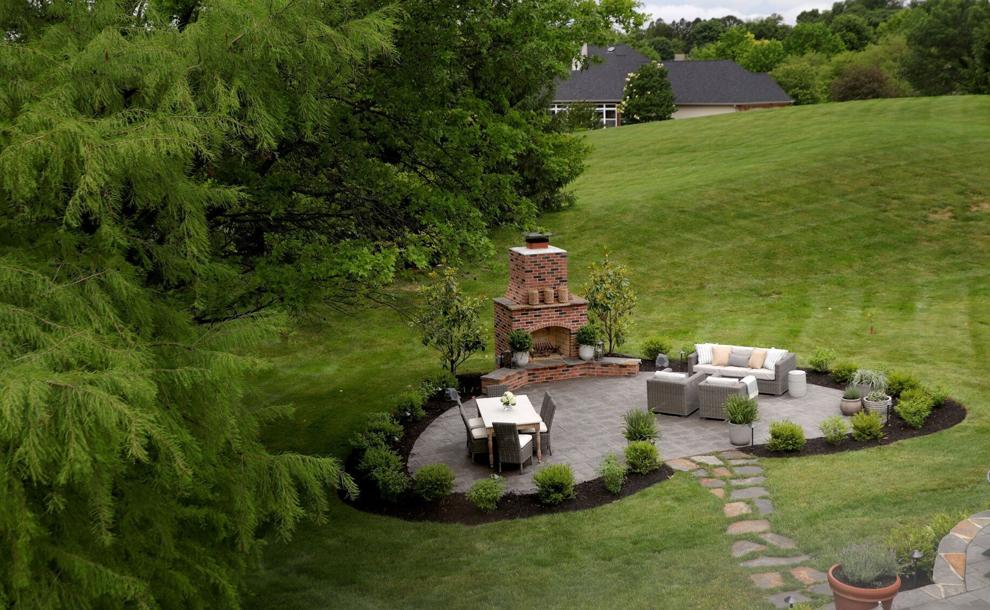 At home with Michelle and Chad Wiegmann in St. Charles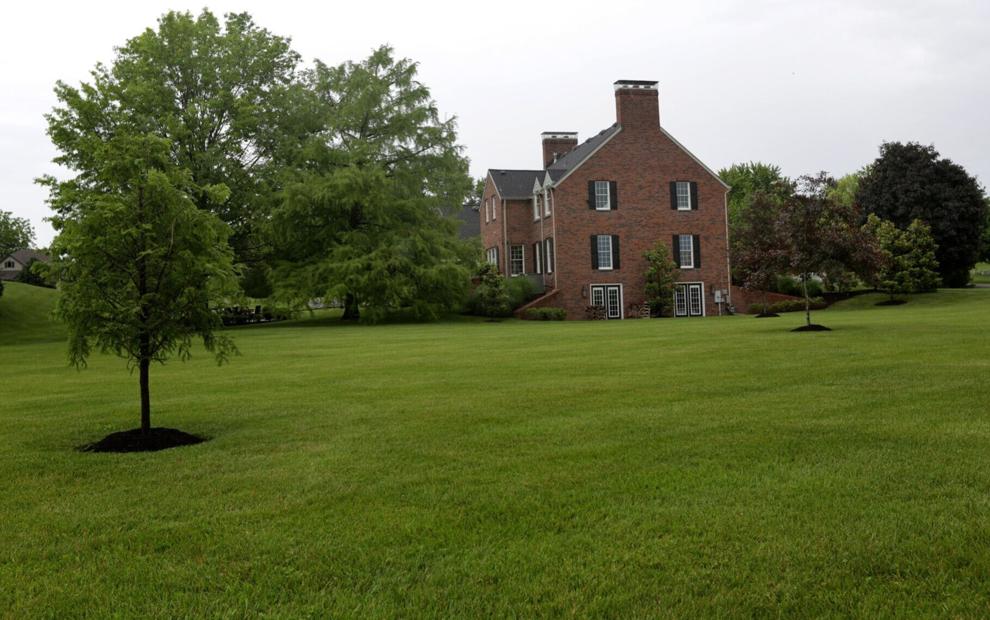 At home with Michelle and Chad Wiegmann in St. Charles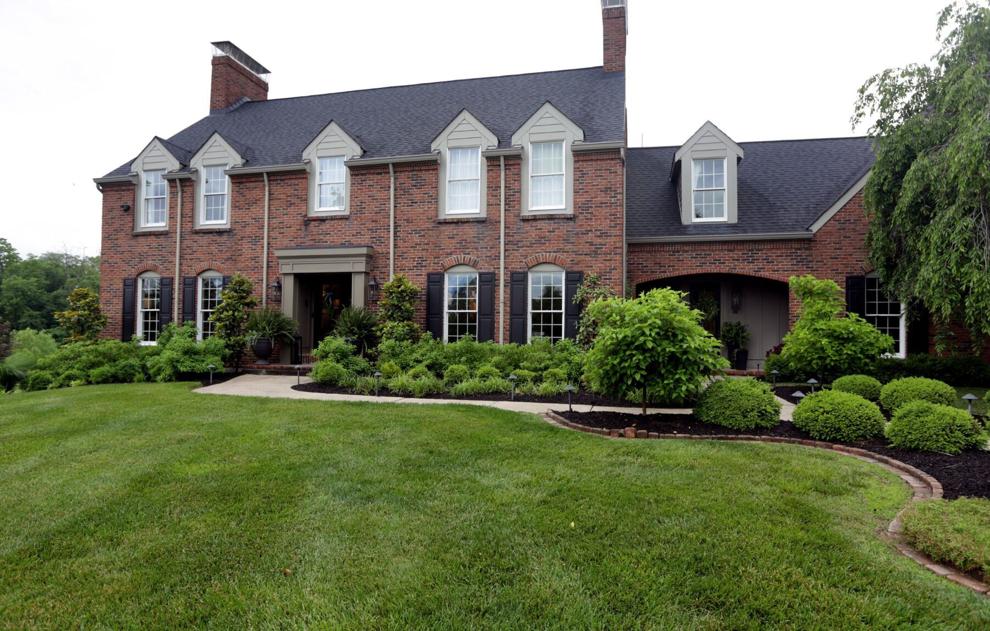 At home with Michelle and Chad Wiegmann in St. Charles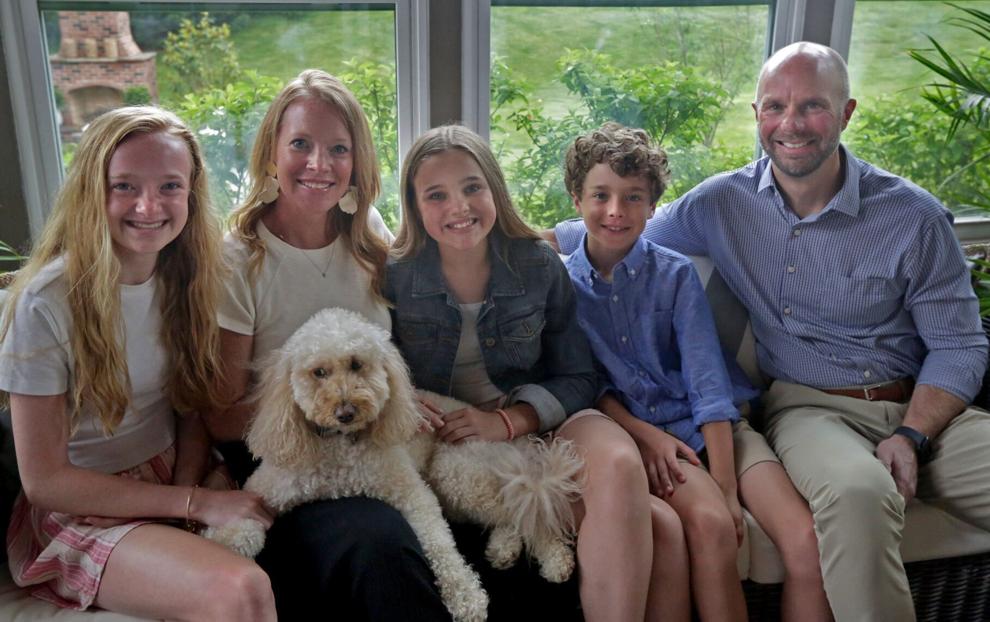 At home with Michelle and Chad Wiegmann in St. Charles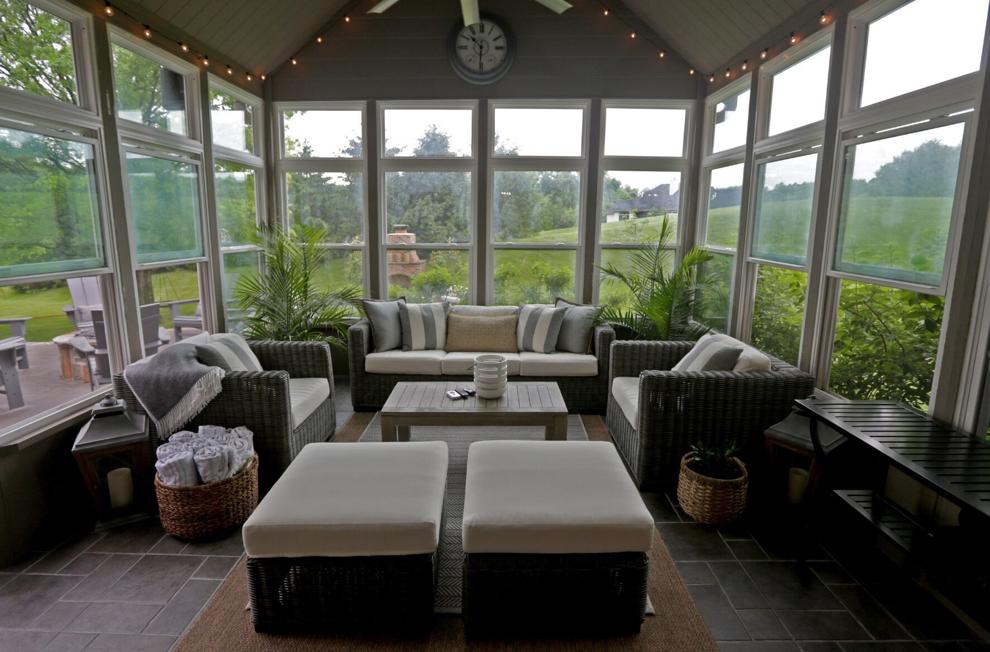 At home with Michelle and Chad Wiegmann in St. Charles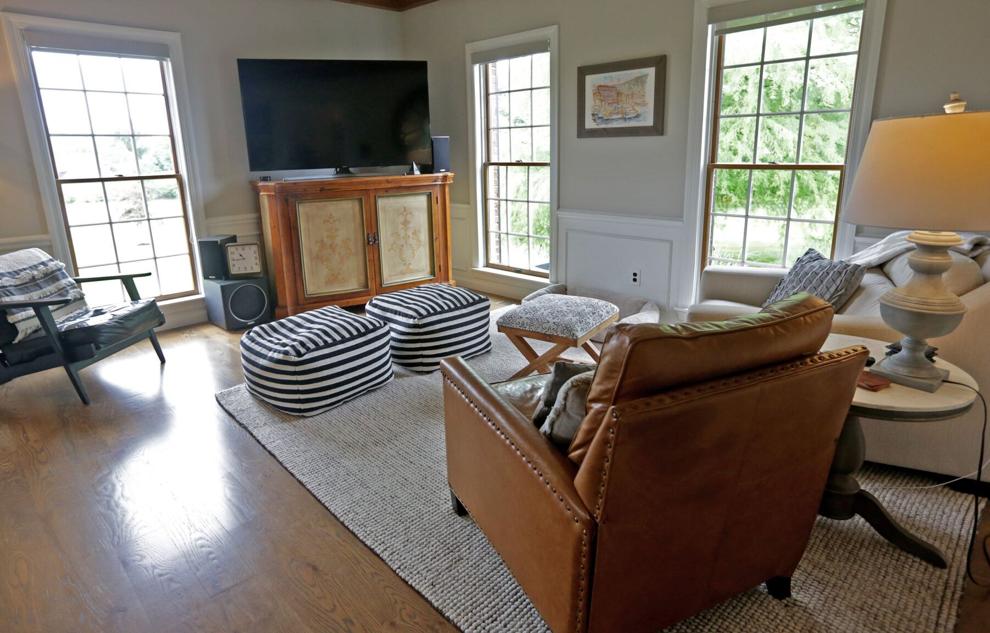 At home with Michelle and Chad Wiegmann in St. Charles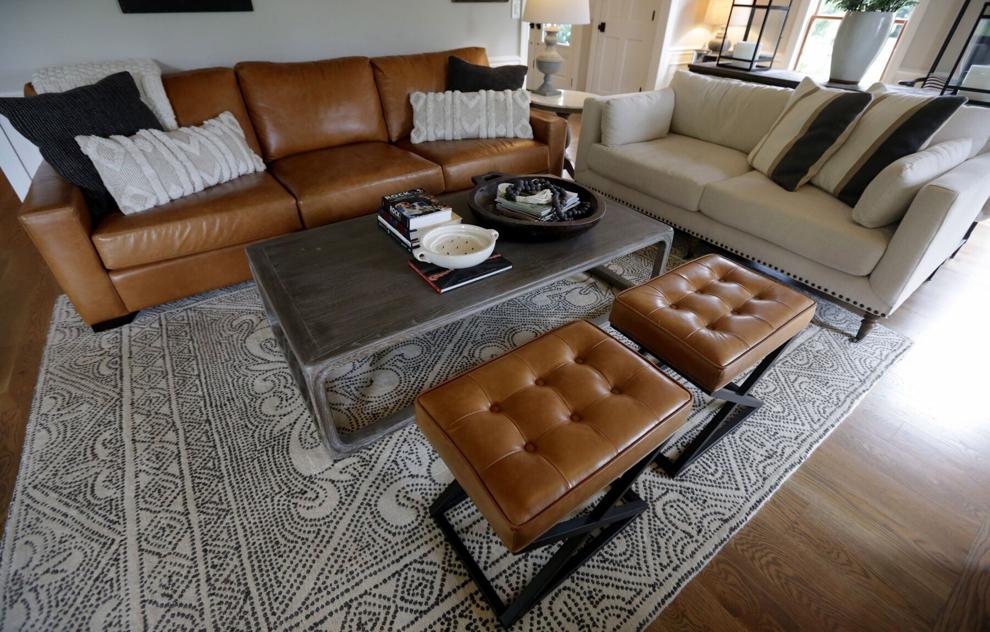 At home with Michelle and Chad Wiegmann in St. Charles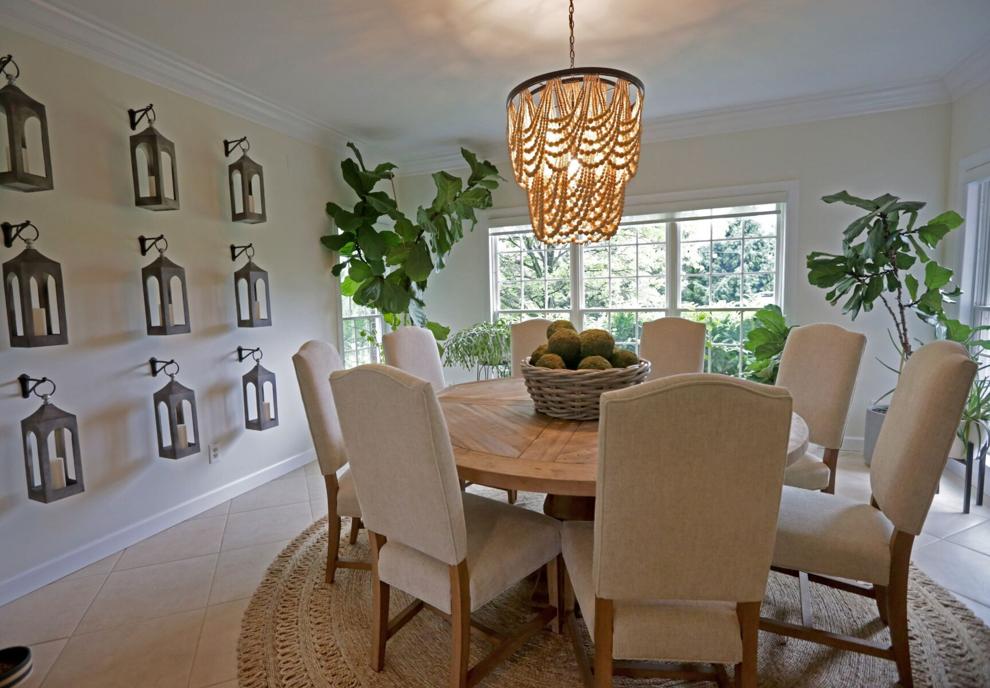 At home with Michelle and Chad Wiegmann in St. Charles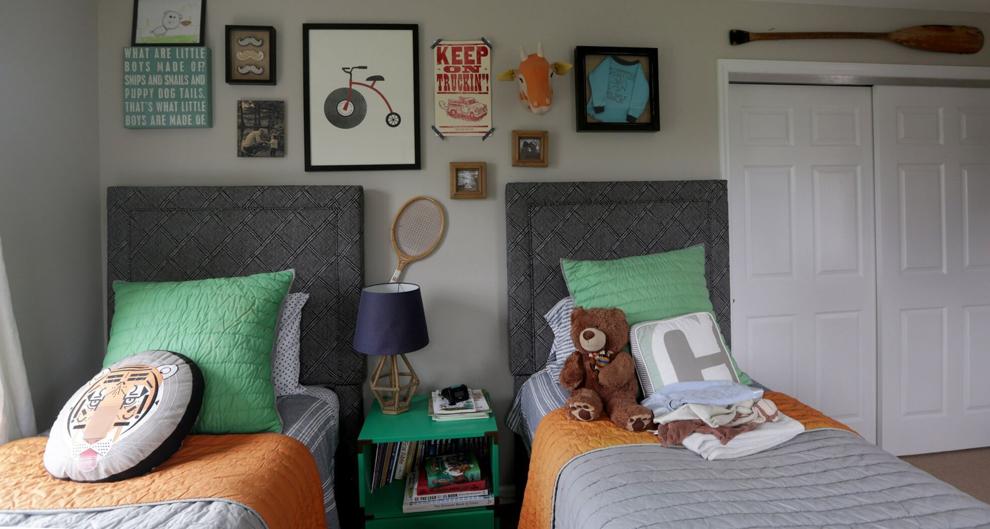 At home with Michelle and Chad Wiegmann in St. Charles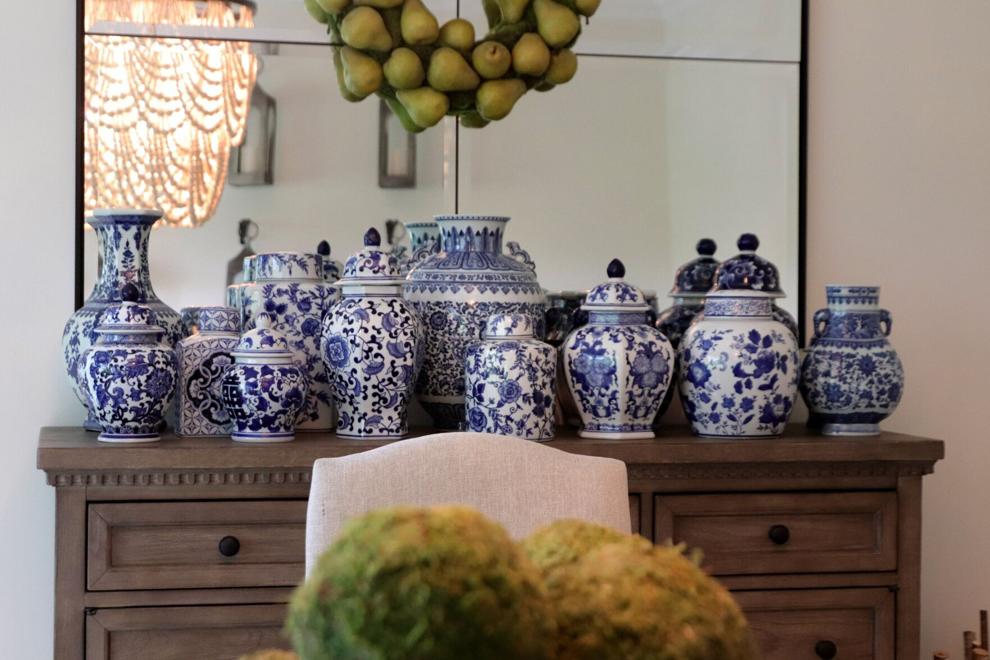 At home with Michelle and Chad Wiegmann in St. Charles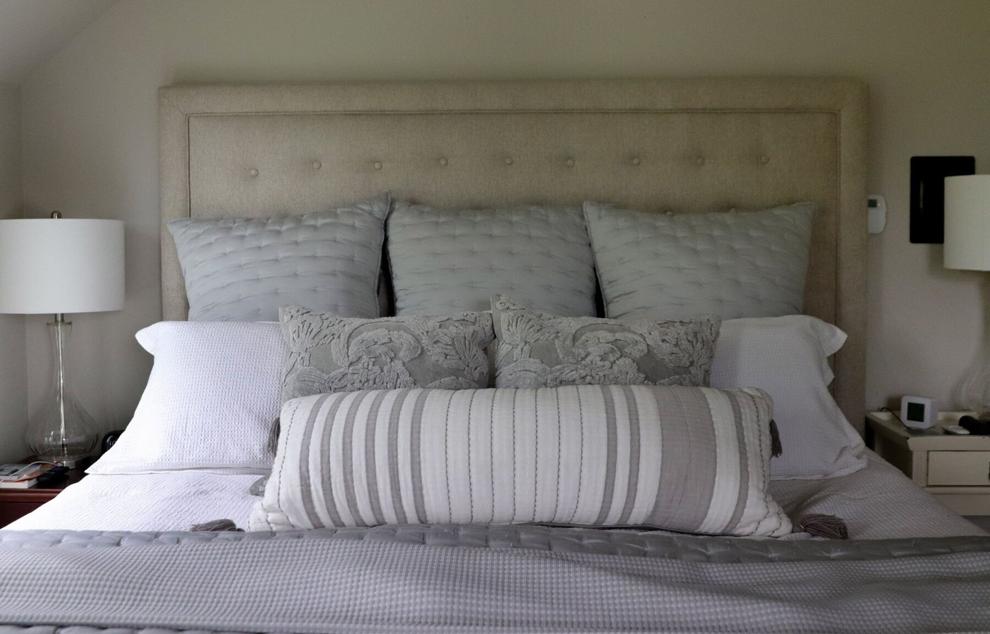 At home with Michelle and Chad Wiegmann in St. Charles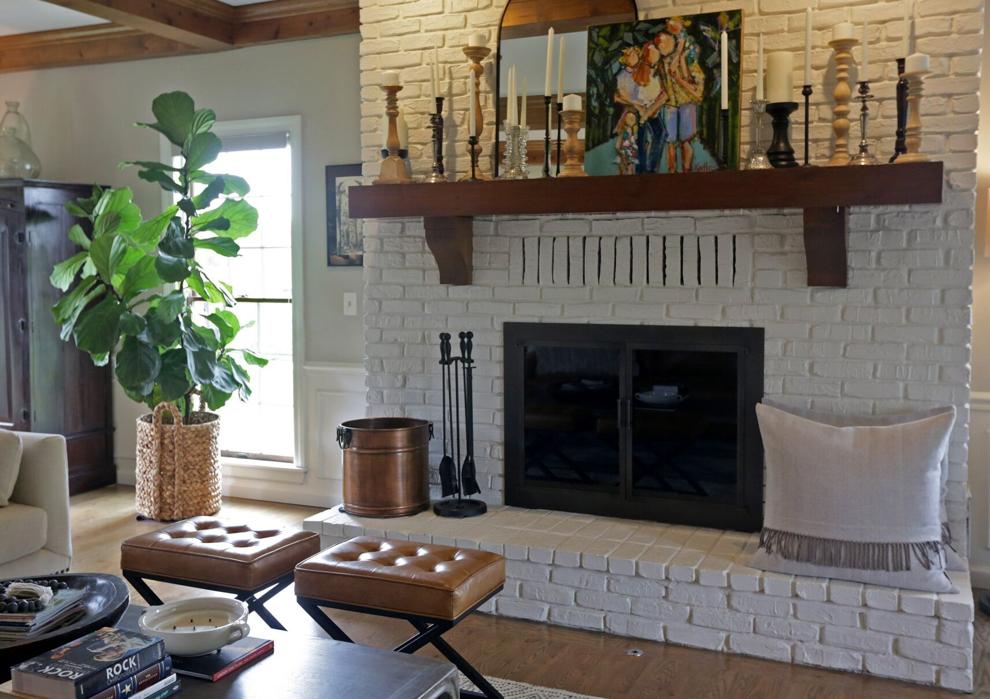 At home with Michelle and Chad Wiegmann in St. Charles
At home with Michelle and Chad Wiegmann in St. Charles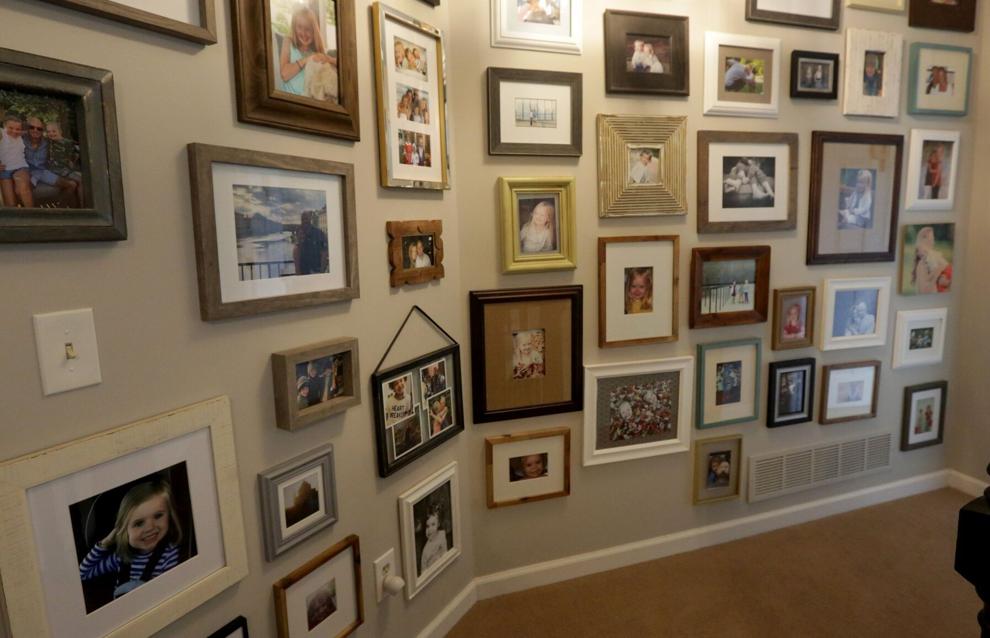 At home with Michelle and Chad Wiegmann in St. Charles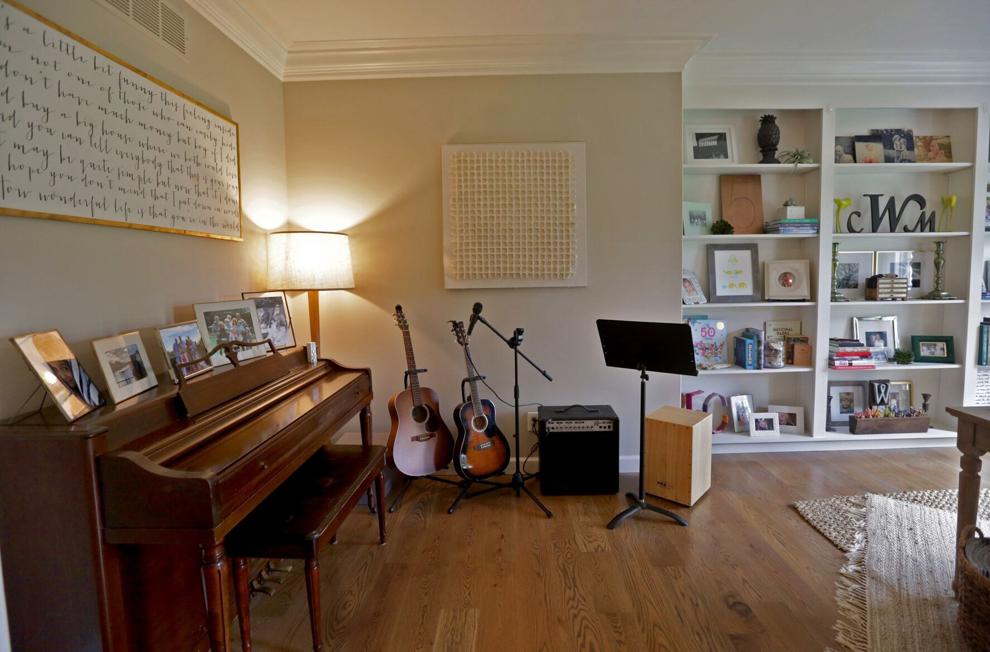 At home with Michelle and Chad Wiegmann in St. Charles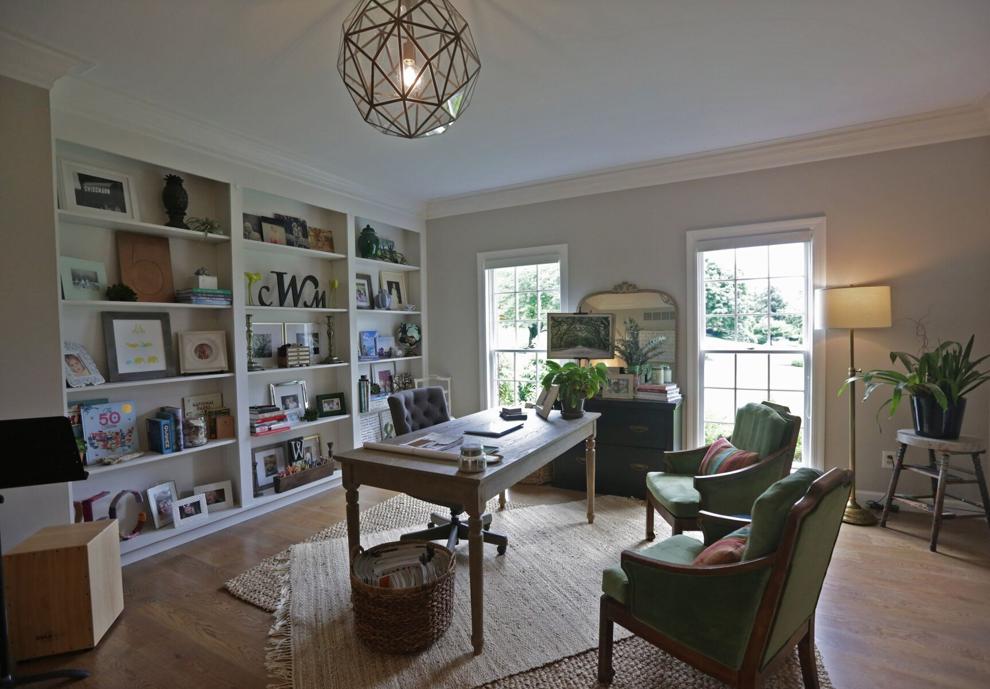 At home with Michelle and Chad Wiegmann in St. Charles
At home with Michelle and Chad Wiegmann in St. Charles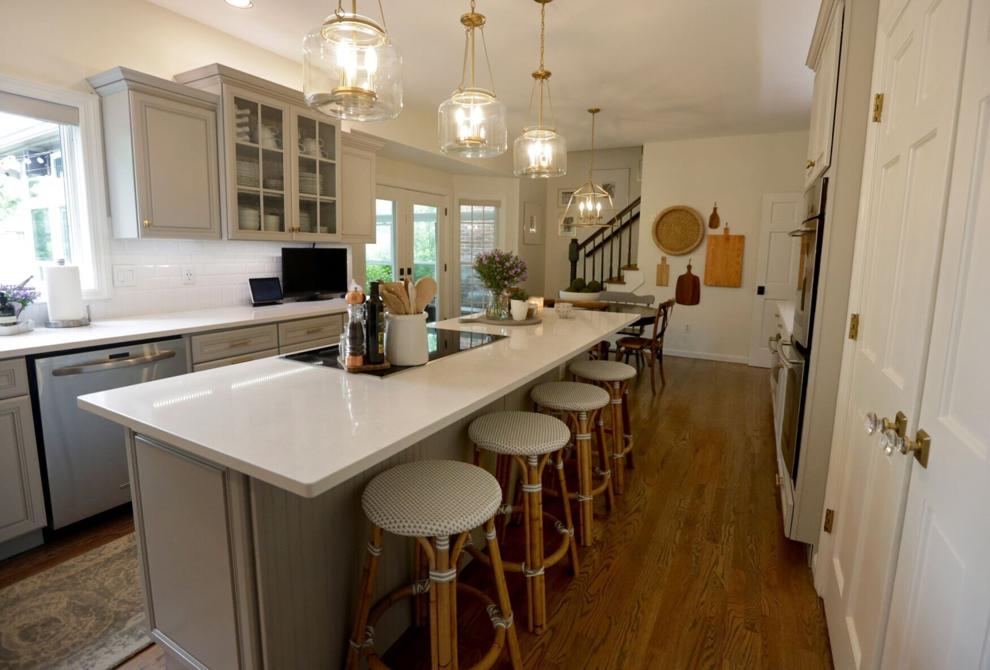 At home with Michelle and Chad Wiegmann in St. Charles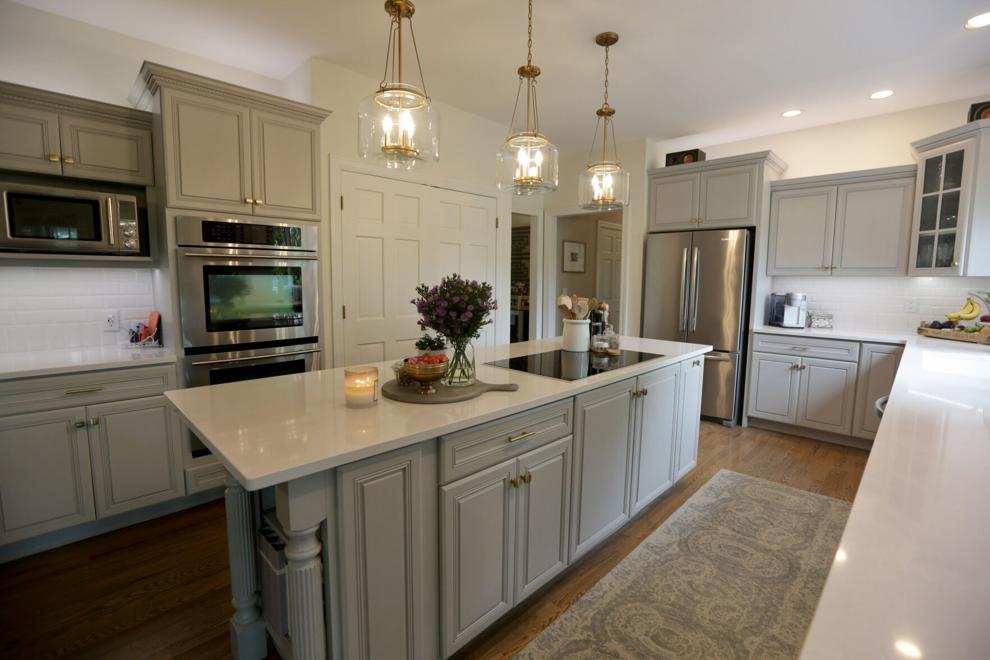 At home with Michelle and Chad Wiegmann in St. Charles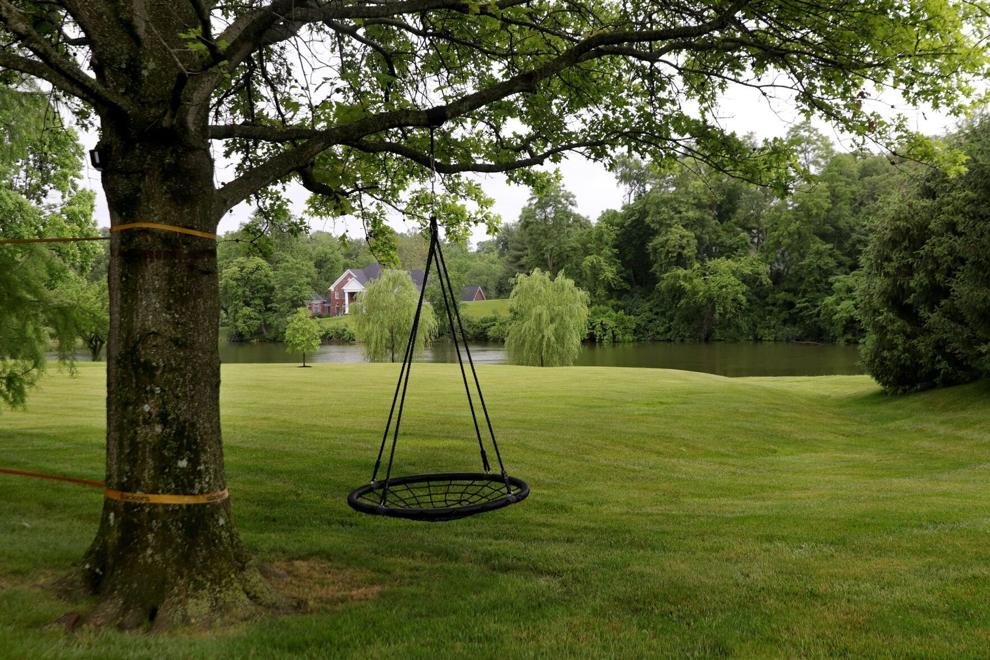 At home with Michelle and Chad Wiegmann in St. Charles