With people spending more time at home than ever before, it's never been more important to create a comfortable yet functional living space. The right furniture, paint colors, and flooring can go a long way toward making you feel calm and serene when you've got nowhere else to go.
While your home might not need a complete overhaul, incorporating some of these design elements into different rooms could be a fun way to refresh things for the new year.
Drawing inspiration from nature, cottage life, and even grandma's house, here are the trends to watch in 2021.
Once upon a time, most people were only spending a few hours a day at home and could function with minimal comforts. Not so in 2021.
Comfort is the name of the game in home decor.
"Overstuffed furniture, softer curves, and traditional styles that you can count on always looking the same provide comfort and support for many during these unprecedented times," Alessandra Wood, the vice president of style at Modsy, told Insider magazine.
Of course, if you're going to ensure maximum comfort in your home, you can't neglect what's underneath your feet. A soft plush carpet or area rug may be just what you need to make a room—or a home office—feel cozier.
Every year since 2000, Pantone has chosen a color of the year that best reflects the overall mood and attitude of current events.
While they surely had their work cut out for them in 2021, they ultimately chose two colors: Ultimate Gray and Illuminating (a warm yellow).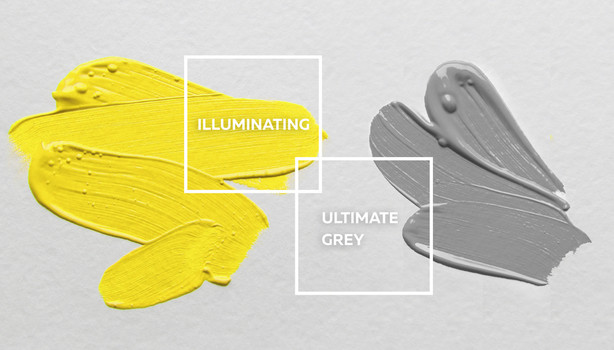 The combination of these two colors represents the collective need for both strength and hopefulness—particularly at a time when so many things are uncertain.
According to Leatrice Eiseman, Executive Director of the Pantone Color Institute, "The union of an enduring Ultimate Gray with the vibrant yellow Illuminating expresses a message of positivity supported by fortitude. Practical and rock solid but at the same time warming and optimistic, this is a color combination that gives us resilience and hope. We need to feel encouraged and uplifted; this is essential to the human spirit."
While gray and yellow may be Pantone's color choices for this year, Modsy's 2021 Trend Report found that Classic Blue and cool tones were the most popular colors requested by customers. Neutrals weren't far behind.
But bringing pops of color into a neutral design was the most popular trend, with 55% of Modsy customers requesting pops of color in their designs.
According to Modsy, "It's a simple and safe way to bring in a little color to an otherwise neutral design."
You know that cozy feeling you get when you visit your grandmother's house? Well, it's now become one of the hottest design trends for 2021.
Grandmillennial style, or "granny chic" as it's sometimes known, is how many millennials are showcasing their individuality these days. Instead of the popular minimalistic approach, the grandmillennial look incorporates all the elements you might find in much older homes. (Think: China, floral wallpaper, patterned upholstery, etc.)
For grandmillennial design inspiration, FaceTime your grandmother and take notes.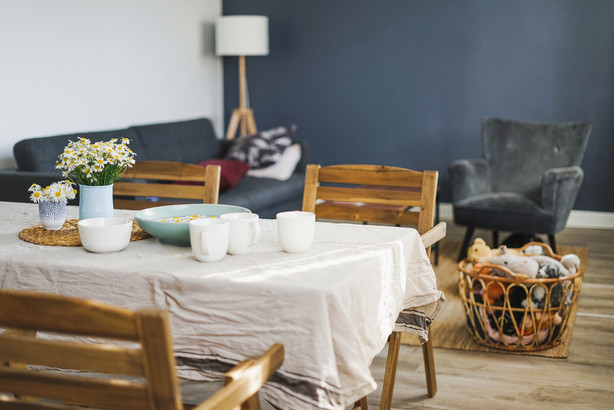 Similar to the grandmillennial style, cottagecore has emerged as a popular decor fad among younger generations who want to return to simpler times.
Nostalgia, simplicity, and harmony with nature are some of the driving themes of this style. The idea is to transform your home into a cozy, cottage-like hideaway.
To adopt the cottagecore style, aim for simple designs that have a natural look. BuildDirect suggests starting with your flooring. Avoid flooring that features intricate patterns and opt for vinyl plank flooring or ceramic tile with warm wood tones. (Engineered wood is a low-cost, easy-to-install alternative to hardwood.)
With the push toward sustainability and eco-friendly products these days, going green has never been more fashionable—including with your home decor.
If you're looking for a way to stay green while investing in new flooring for your home, Giant Carpet One offers eco-friendly options to suit any interior style. From hardwood to luxury vinyl, tile, or carpet, you'll find what you need to create a beautiful, sustainable living space.
Beautifying your home and updating one or more rooms is a good way to breathe new life into your living space. And it all begins with what's right under your feet.
If your bedroom, bathroom, kitchen, or living room could use a new floor, let the flooring experts at Giant Carpet One help. For a free flooring estimate or to find a Carpet One Floor & Home store near you, visit giantcarpetoneutah.com.
×
More stories you may be interested in